Christmas Gift Ideas for Him/Her
What is your Christmas going to look like? Start with a refreshing brewed coffee and cook your favorite French toast for the precious families. Finish the Candy Cane Hunt and bring the kids together to write thank-you notes and send gifts to each other.
It is the season full of love, happiness and expectations. How many of you have been preparing the gifts for your beloved ones? How many of you are looking forward to opening gift box during the Christmas Eve? Check out this gift guide and it might help in completing your wish list. There is a discount 20% off sitewide this Christmas!
Christmas Gifts for Him
Hybrid Protective Case for iPhone 13    
Built with Kevlar® Fiber
DuPont™ Kevlar® fiber provides lightweight durability. Slim, anti-slip design provides for a comfortable grip.
Snap on for Effortless Magnetic Charging
MFM certification for magnetic charging power. Simply snap the phone to any wireless charger and it will be juiced up at lighting fast speed.
Military Grade Protection
Ultimate protection for your iPhone 13. A marriage of high quality TPU frame material, a high density filament lining and strengthened corner design to absorb shock and certified with MIL-STD-810H-516.8.
King Kong Screen Protector for iPhone 13
Uses Accessory Glass 2 by Corning® and it is the same material as iPhone screen. Corning company has nearly 170 years of history and shows the expertise in special glass research and development. Hardened glass for unbeatable resistance to scratches and patented install-kit is included for easy application.
Christmas Gifts for Her
The dry weather in the winter can be annoying as it brings away the moisture in the air. Benks humidifier balances the amount of water in the atmosphere. 500ml capacity and lasting for 6 hrs with the intermittent spray mode. Designed to create a quiet environment for work, play, or rest, it sprays the mist and improves your life quality. What differs this humidifier from most others is the anti-microbial function with internal ultraviolet sterilization. 
Odor Eliminator for Refrigerator/Car/Wardrobe
Long-term use of the fridge can germinate more than 700 kinds of pathogenic bacteria, such as listeria, salmonella and etc, which could endanger our health. Benks odor remover makes effective use of bactericidal function of ozone to extend the life of fruits and vegetables and removes unpleasant odors. It effectively kills 95% of bacteria. It has a degradation effect on some pesticide residues and improves the degradation speed. It helps protect people with low immunity, like children, elderly and so on. It is easy to use and has a long-life rechargeable battery.

DuPont™, the DuPont Oval Logo, and Kevlar® are trademarks or registered trademarks of affiliates of DuPont de Nemours, Inc. and are used under license by Shenzhen Benks Technology Co., Ltd.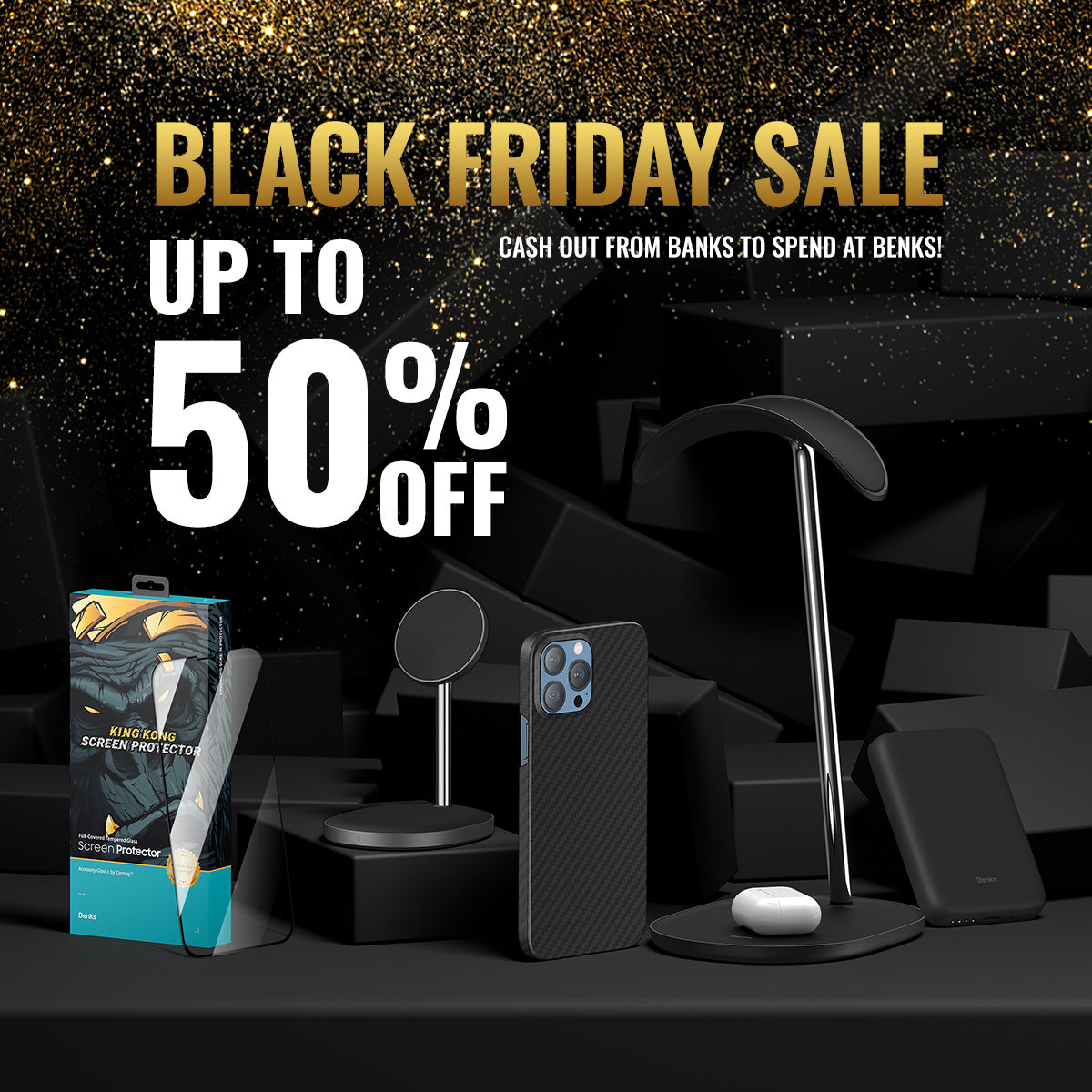 Black Friday is weeks away and we are dedicated to turn your shopping experience this time into a fun and engaging one. From now all the way to December 3rd, let's get on the #treatyo'self bandwago...
Read more