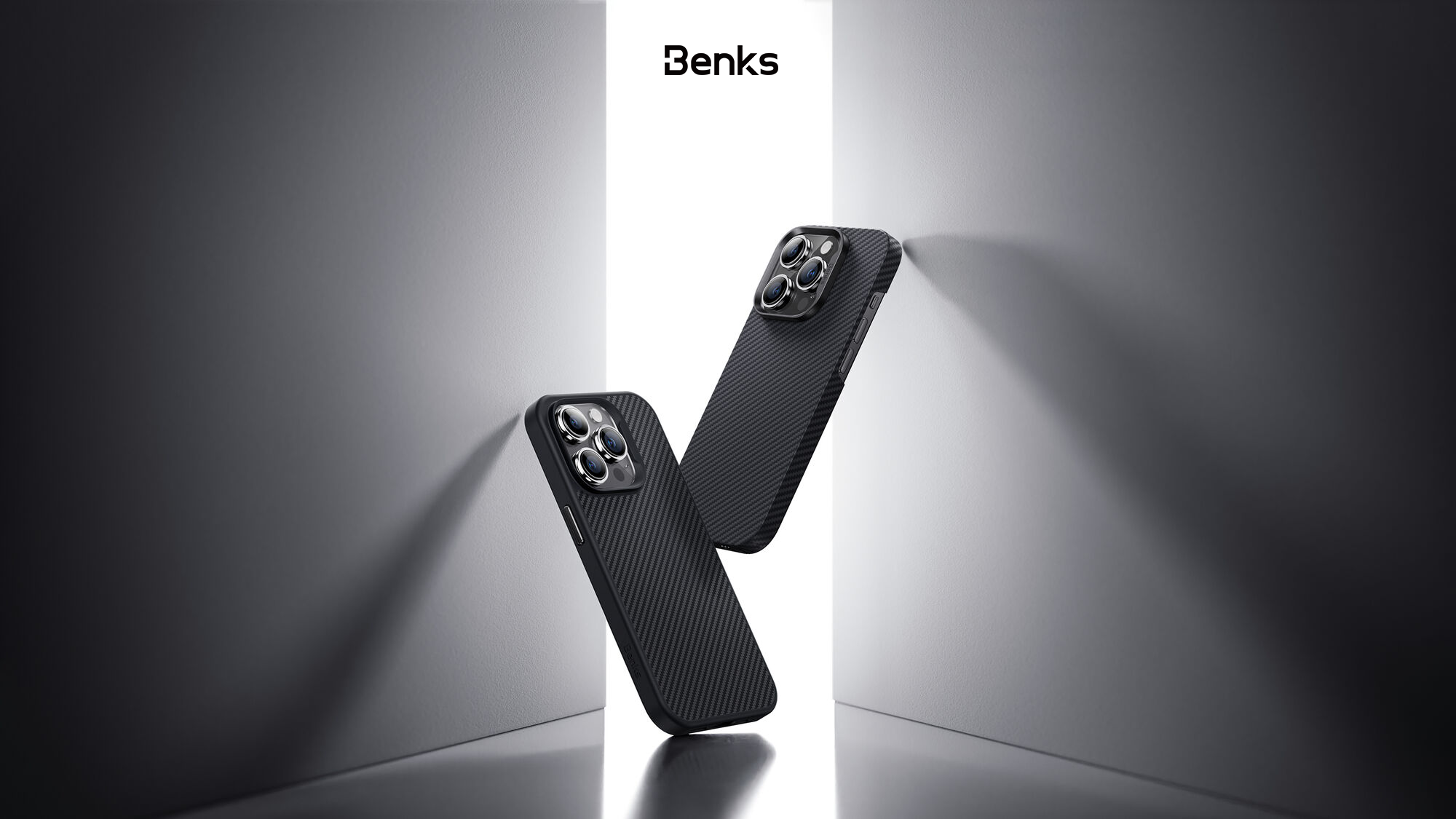 Aramid Fiber Thin Phone Case: the Secret to Keep iPhone as New
Wear An Armor on Your iPhone
Dare to drop the iPhone?
An Apple a day, keeps the retirement away.
Every feeling happens when your first new iPhone arrived. You walked with skips to get the package, you shared with friends its smooth touch feeling and great dynamic island, you promised to keep it last to eternity. And then, you dread the day it gets the first stain or scratch.
We know how you feel.
You think about purchasing an iPhone case, but during the search, you probably consider: is a shockproof iPhone case necessary? And what is the secret to keep the iPhone 14 as new?
Is a Shockproof iPhone Case Necessary? 
Not like the iPad, your iPhone accompanies you everywhere. iPhone is made of super ceramic crystal shields, stainless steel, and aluminum metal. We optimistically believe most iPhones are water-proof and protect against nicks, scratches, and everyday wear and tear.
Photo by Victor Serban on Unsplash
But under the optimism, a weak but inevitable hesitation is looming: what if something out of exception happens?  

We understand your hesitation. Indeed, there's no definitive answer that iPhone has enough drop resistance. Drop impact and daily scratches may turn it into a worn-out iPhone.   
Direct to the US biggest forum Reddit, you will be surprised that many people have dropped their iPhones accidentally and hurt their iPhones due to the lacking of a great shockproof iPhone case.
Let's take some examples if you run across the street, your iPhone may slip out of your pocket and crack into the concrete road hardly. Besides, the rounded edges made the phone more slippery, which increases the probability of losing it in your hand.
Photo by Ali Abdul Rahman on Unsplash
Not only you, everyone may drop the iPhone by accident. Without a durable Phone case, those small but many occasional accidence will accumulate the impact on your iPhone, and someday, the damage appears: white staining on the button; cracked screen; malfunctional speaker.
iPhones are durable but not invincible. So, getting a tough iPhone case will be necessary.
Given the drop resistance, the materials of the iPhone case will be the top consideration.
There are various iPhone cases with different materials. When you opt for the protective phone case, you probably want to choose an iPhone case with the best drop resistance. Silicone, leather, glass, and normal aramid fiber are the most usual materials to make an iPhone case. But none of them could compare with Kevlar fiber.
You may not be familiar with Kevlar fiber, but it is in everywhere of life, such as fiber optic cables, cars, and aircraft. Now, we used it to make the toughest iPhone cases. It is strong, durable, and lightweight, almost an invincible material for producing a durable and slim iPhone case.
Benks has made the best military grade phone case. A famous YouTube content creator, who has more than 8 million followers, made a drop test about Benks Kevlar Case. He dropped many iPhones (covered with protective iPhone cases) from 50 feet high and checked which case and iPhone survived. Click the video, you will find how strong Benks Kevlar case is. Compared with many other iPhone covers in the video, Benks Kevlar case performs excellently. It did protect the iPhone perfectly from 50 feet high drops and the kevlar case itself seems still great.
Recently, Benks upgraded its protective iPhone case to 600D kevlar case. The latest Kevlar case is built with slimmer denier kevlar fiber, which provides better grip and anti-slip due to the 3D braided texture. It is not a matte phone case, but it has the feeling of it. Plus, it retains the aluminum alloy metal buttons so you could enjoy a mecha style of it. 
With great buttons, a slim case, and the fine grip, Benks ArmorPro Case deserves to be highly recommended. Compared with other aramid fiber iPhone cases, Benks ArmorPro Case has a reasonable price of $39.99. If with the code "Armor15", you will get a 15% off coupon on it. It deserves a nice try if you want to keep your iPhone 14 as new. You will never regret wearing an armor on your iPhone.