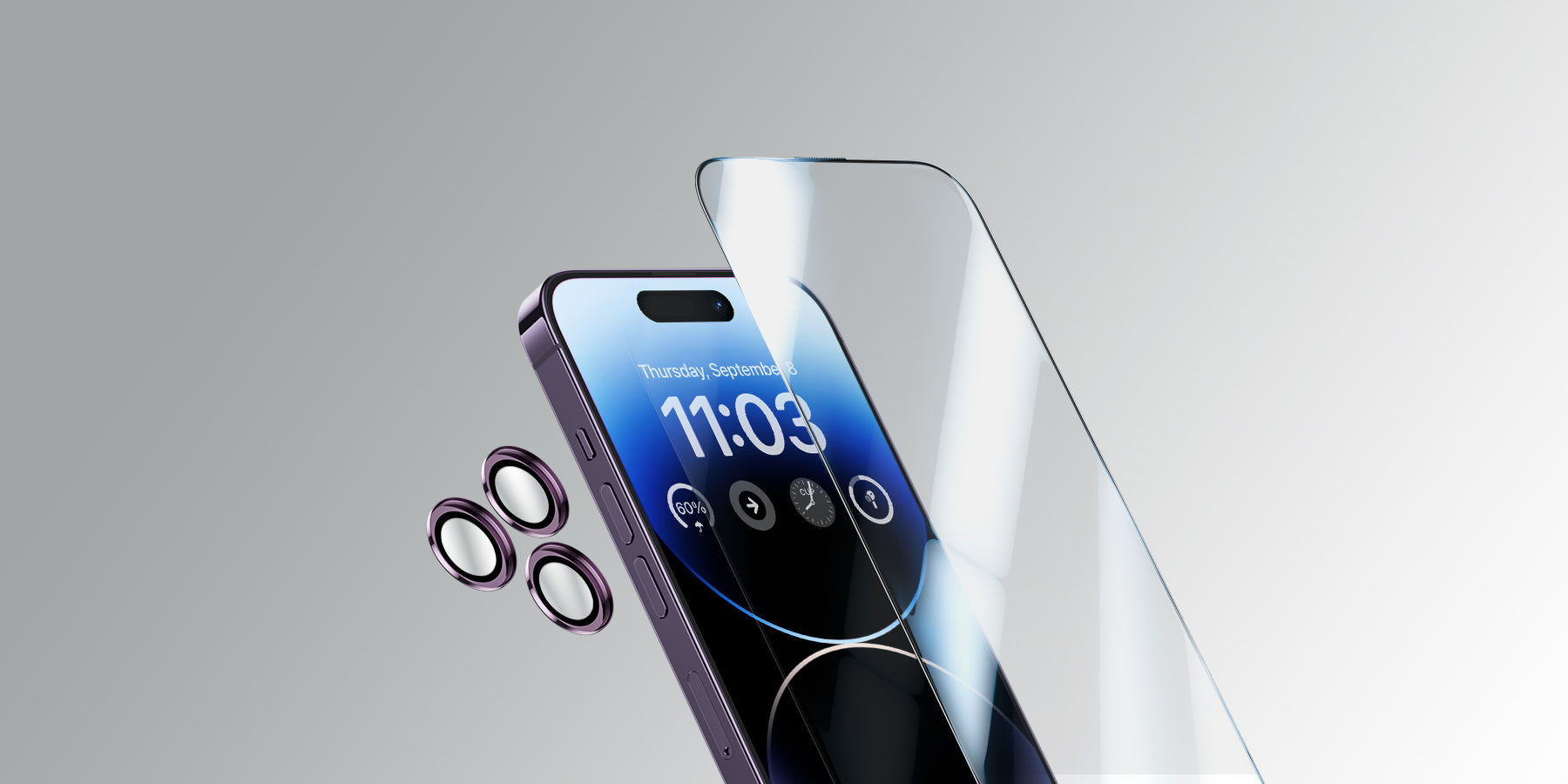 iPhone 15 Release Date is Coming, What Should You Prepare For It?
Apple fans around the world are eagerly looking forward to iPhone 15 release date. Although it seems like there are not so many distinguishing changed features, like the old fable "For want of a nail": a tiny changed detail will affect the big choice, something new still should be prepared for the new iPhone 15. Peak iPhone 15 leaks have voted for the curved edges display, USB-C port, and new colors. It sounds pretty convincing so why not prepare something for these changes if you are going to give a shot to iPhone 15?
iPhone 15 Turns to Curved Screen
The first thing need to prepare will be a new screen protector. First, a screen protector is always unmissable, which could protect your iPhone 15 from countless and omitted damages——for example, a phone cracked on a solid concrete road, or falling down from the table. For another reason, according to many remarkable rumors, iPhone 15 will backtrack to 2.5D curved edges this year to form a seamless transition with the curved border.
Thus, it will be wise to prepare a suitable, seamless, and scratch-resistant screen protector for your iPhone 15. To catch the latest change in iPhone 15, we have innovated the best iPhone screen protector for curved screen for an improved grip, a smoother user experience, and a comprehensive dustproof function.
The second thing is the USB-C port charging cable. It might be the first time people need to use a different charging cable to power their iPhones. According to CNET, "European rules mandating that new phones all use the same common USB-C charging port. " It is quite possible that the iPhone 15 will give up the lighting connector to comply with European rules.
But the great news is that even if USB-C port charging cable, some brand has produced high-quality cable that aims to provide excellent charging efficiency and fast data transmission speed. iPhone 15 has not been released, but Benks is devolving to make long-lasting use of charging cables. With the C94 chip and multiple certifications, Benks charging cable will keep any phone battery healthy.
New Colors of iPhone 15
The last necessary item is the iPhone case. It is not in a rush as they are different colors for iPhone 15 and some of them still are up and down in the tide of rumor. If you are fond of the new color like claret red (which is nice but the rumor is not sure about that), hold on for more credible news. But it is quite possible to ensure that black and white color shows in iPhone 15.
No matter which color your iPhone 15 is in the future, one thing required is protection. This year, Benks will still keep going to bring new protective cases for iPhone 15. Military-grade drop resistance, airbags shockproof, and toughened protection. Preparing a case from Benks will not going to let you down.
Warp Up
IPhone may experience some twists and turns on the road to innovate the iPhone 15. But it is still quite worth waiting for those changes with the prepared items: a new rounded curved screen protector, a USB-C port charging cable, and a satisfactory protective phone case. Preparing those in time and you will transition to your new iPhone 15 seamlessly and delightfully.
Story about Benks MagClap Series
The world is swiftly transitioning into the wireless charging era, with an increasing number of devices, such as phones, iPads, and earphones, becoming compatible with this convenient technology. B...
Read more