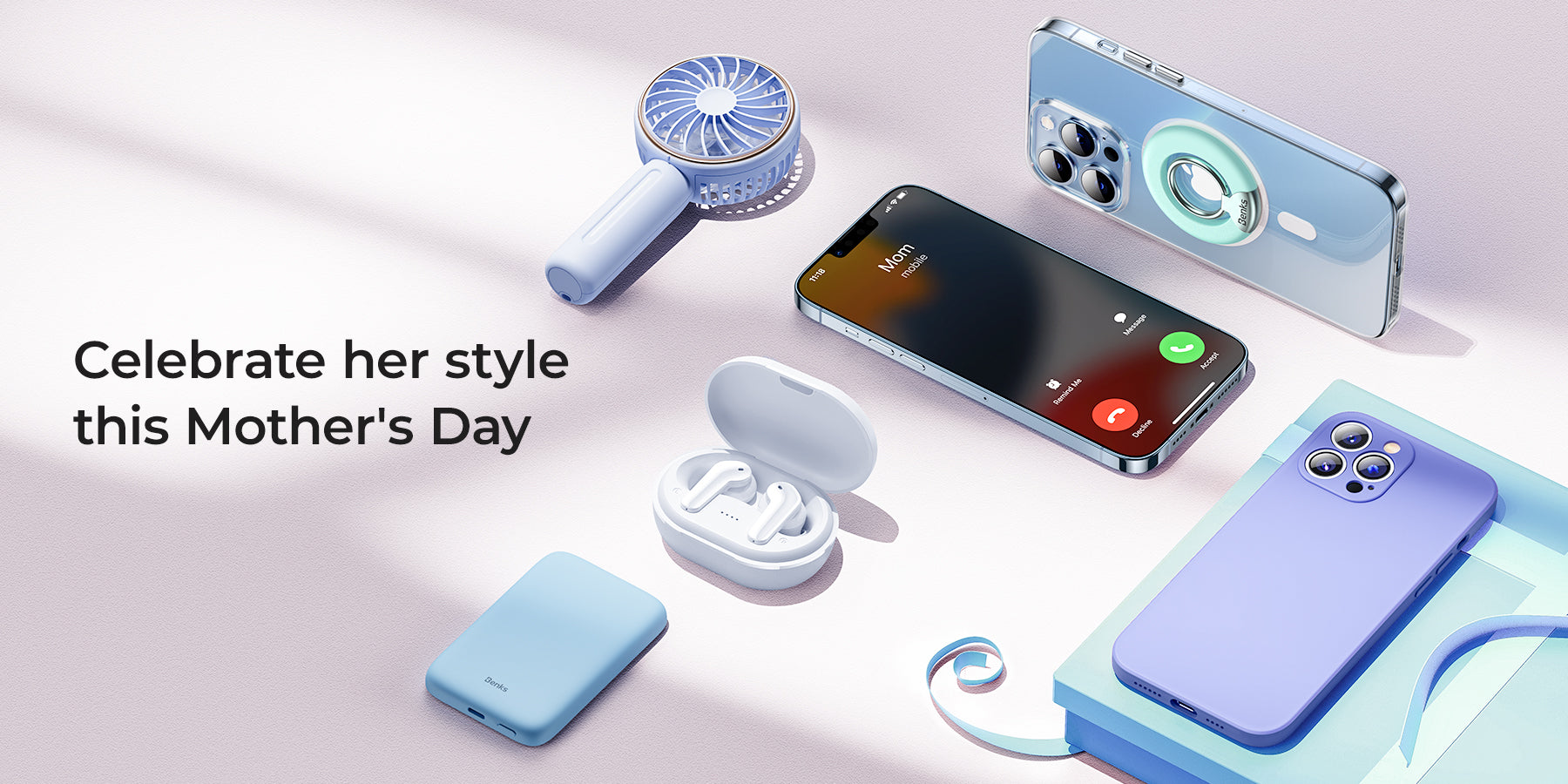 Mom's Efficient Day with Benks
Our products are designed to increase your productivity and efficiency in work and in your daily life. On this special day, we would like to start by wishing all mothers a Happy Mother's Day! We know that being a mother is not an easy task and we sincerely hope that Benks can help relieve some burden of mothers or help improve work and life efficiency. Let's discover how Benks products would make a difference in mom's everyday life.
7am-Hit the Road
A good day begins from an early start. Mom gets up early to get everything prepared for the day. Grab our MagClap™ Traveller Pro Car Charger and you're ready to hit the road and drive anywhere. With fast charging and hands-free magnetic functionality, you can always get the boost you need when you're on the road. This stable supporting mount provides unhindered connectivity even when you're on the roughest road.
10am-Creative Play Time
Serve yourself a cup of coffee and get relaxed with your lovely kids. Spend this warm moment watching fun videos together with your children. With lightweight design and durable drop-resistant performance, Urban Pro Keyboard Case unleashes full potential of your ipad. Innovative detachable design brings stable magnetic connection to your device. Give yourself a little break, adjust it to your most suitable angle and watch anything you're interested in.
1pm-Efficient Work Time
Put on your headphones, listen to some relaxing or soothing music, and start your daily work. Grand Pro Headphone Stand efficiently and wirelessly powers your device with 15w fast charging. Charge your phone anytime and easily grab your phone whenever you need to use it in your work.
4:30pm-Treat the Family with a Nice Meal
Start preparing for the dinner, try some new recipe this time and treat yourself a nice dinner after working for a day. Gooseneck Mount Holder for iPad prevents your digital device from falling off or moving around while you can flexibly adjust the holder to the most suitable angle. With hands-free functionality, our Gooseneck Holder brings convenience and greatly improves your everyday efficiency.
10pm-Good Night Now
After spending the enjoyable night with the family and friends, it's time to bed. Benks 2-in-1 Magnetic Wireless Charger delivers up to 15W fast charging and provides simultaneous charging for two devices. The elaborate and sleek design makes it the most delicate decor in your room. Snap your devices and get a sound and sweet sleep now.
This is how Benks products bring efficiency in people's daily life. We believe great products speak for themselves so we designed products with a balance between workability and fashion. To all the moms, be a free woman and try everything wonderful in your life journey. Finally, Happy Mother's Day to all the greatest mothers in the world and we wish you live out the best of your life!
Freezemat is a brilliant material for dynamic cooling cycle, uses a bionic intelligent polymer, a temperature-sensitive hydrogel, to mimic the cooling mechanism of a living organism: dissipating he...
Read more