Review: Should I Buy an iPhone 15 FineWoven Case?
Apple released a carbon neutral Apple watch on its fall event "Wonderlust", and highlighted its determination on environmental protection. By using clean and recyclable resources in the production process, Apple will make more and more carbon-neutral digital products and achieve to 100% by 2023 year.
The carbon-neutral Apple watch series 9 is just a sign, and at the same time, Apple claimed that they would not sell leather phone cases anymore, and bring out new FineWoven phone cases. So, is the FineWoven phone case a great choice for the new iPhone 15? Let's review it with our aramid fiber case.
According to Apple, FineWoven is made from microtwill, a fabric that is widely used in making clothes. It's thin, soft and adhesive. As a new material, what are its pros and cons for making a new phone case?
How does the FineWoven Case Perform?
Waterproof Test
While testing these two cases with water droplets, we found that the droplets were immersed into the FineWoven case and left the watermark on the surface of the case. At the same time, droplets kept their shape on the surface of the aramid fiber case and didn't soak in. For people who usually put their phone near the water bottle on the table, a waterproof aramid fiber phone case should be a better choice.
Scratch Resistance Test
Honestly, I already know that the FineWoven case may not have great scratch resistance while its website mentioned that it will have an imprint when interacting with MagSafe accessories. But quite surprisingly, the scratches are a little too easy to show when we scratch it with fingernails.While aramid fiber phone case shows zero scratches.
The features of FineWoven are just performance its similarity of clothes, thin and soft. These features are great for making clothes. However, for digital tech that requires sturdy protection, is it helpful to use a phone case made from microtwill?
Touch Texture Feeling
Luckily, the touch texture of FineWoven phone case is good. The touch of its backing panel is like flannel texture, soft and comfortable. Compared with the FineWoven case, Benks aramid fiber case performs different textures. It is tough, and smooth, but also has great grip.
In conclusion, the FineWoven case has a thin, soft, and great texture, but not much resistance to water and scratches. Using a FineWoven phone case must be aware of any occasional impact as it couldn't bear daily wear and tears. Even if Apple itself, also suggests customers who are not able to tolerate imprints select silicone phone cases.
So, why Apple decide to bring FineWoven case out?
According to its carbon-neutral target, the FineWoven phone case is much more carbon-friendly than the leather phone case. However, environmental protection is not only about using clean and recyclable resources but also about making high-quality and durable products with suitable materials.
Anyway, if your phone cases can be used for a long period and still protect your phone well. I bet you will not easy to switch it. In this way, you don't have a buy another phone case which leads to environmentally friendly behavior.
After the test, it appears the aramid fiber case shows better performance than the FineWoven case, especially the water resistance and scratch resistance. For durable use, choose a tough and high-quality aramid fiber phone case, it will protect your iPhone 15 well and be more environmentally friendly in some aspects.
You May Want to Learn:
Aramid Fiber Thin Phone Case: the Secret to Keep iPhone as New
Carbon Fiber Phone Cases Interfere Signal? Why Do People Still Sell?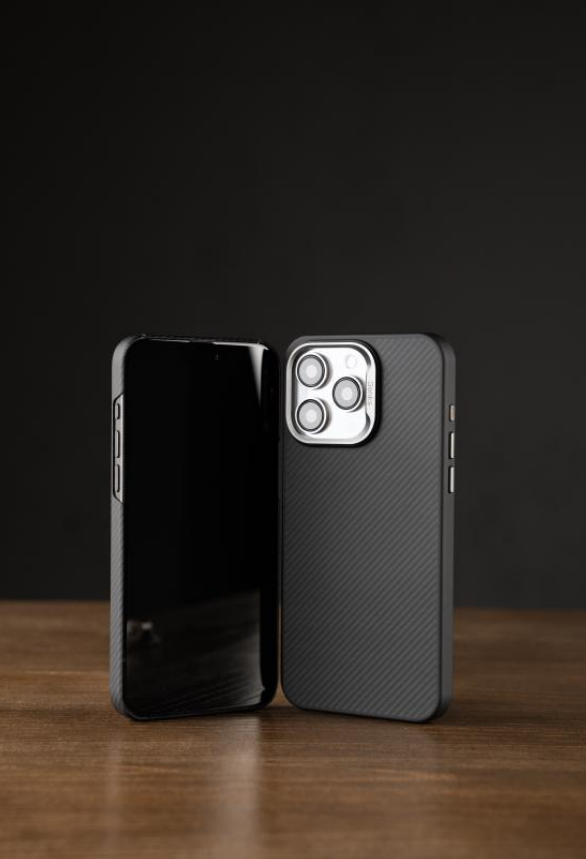 2023 Top 6 Thin Phone Cases for iPhone 15
When it comes to protecting your iPhone, finding the perfect balance between style and functionality can be a challenge. A thin phone case with protective design is the ideal solution, offering pro...
Read more