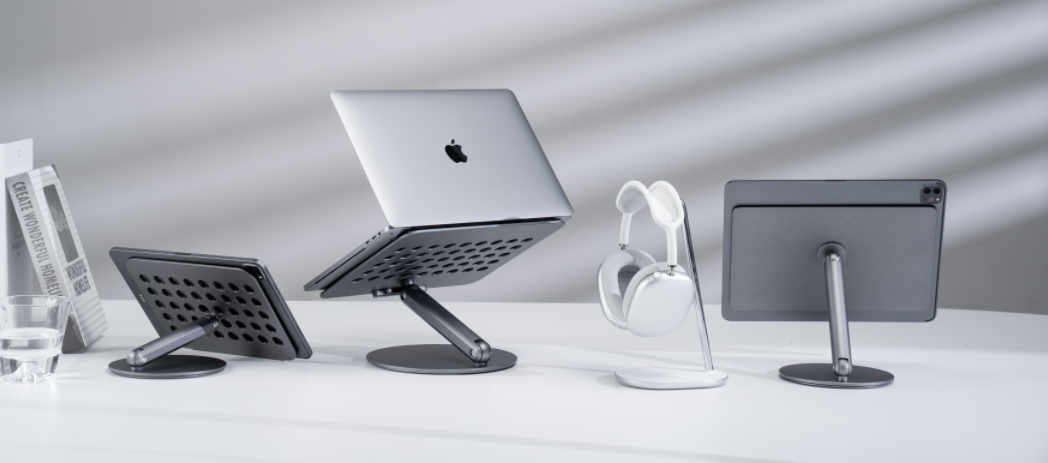 One Stuff You Must Have with New MacBook
The digital world was shocked by Apple's new releases on the WWDC. Apple brought some brilliant products such as a new Macbook, and vision pro to face its enthusiastic fans and admirers. The most astonishing innovation is the vision pro, which was called a "spatial computer" and given great expectations.

Vision Pro was invented to obtain a chance in making virtual reality come true. This is amazing. But, to tell the truth, the wide use of vision pro is still far away from our daily life as it needs time to become mature on the market. Compare with it, the new MacBook series is more relative to our life. Thus, I am quite interested in the changes in the new MacBook series.
Photo by Maxim Hopman on Unsplash
Changes on MacBook Series
At the WWDC event, Apple unveiled the new MacBook Air, and Mac Studio, and introduced the macOS Sonoma system. These updates aim to enhance interactivity and convenience, ultimately intensifying users' focus on the screen.
The new MacBook Air stands out as the lightest laptop available, boasting an impressive battery life of up to 18 hours. Such features make it highly portable and suitable for a wide range of needs. Additionally, this new MacBook is equipped with the latest Mac system, "Sonoma."
By harnessing Apple's powerful graphics processing unit and leveraging the Metal 3 technology framework, the macOS Sonoma system introduces exciting gaming features that promise users a more immersive gaming experience. Furthermore, it expands FaceTime's video conferencing capabilities, allowing participants to appear alongside the presentation.
Overall, the changes implemented in the new MacBook series bring significant convenience and enhancements to the user experience.
The highly anticipated updates aroused many people's interest in MacBook. Apple has emphasized the importance of creating a seamless user experience, however, we should recognize the significance of proper posture and comfort during the extended periods of use. To save your neck from the long-hour sitting situation, matching the MacBook with an ergonomic laptop stand will be necessary.
A height-adjustable laptop stand provides an elevated and angled platform for the MacBook, aligning it with the user's eye level and promoting a more ergonomic working position. This alignment not only reduces strain on the neck and shoulders but also facilitates better airflow and heat dissipation, resulting in improved overall performance.
Furthermore, the versatility of laptop stands offers additional benefits beyond ergonomics. Just like Apple, this aluminum laptop stand also focus on interactivity. For collaborative work environments, this base-rotatable laptop stand provides flexibility and adaptability to accommodate various use cases. Simply rotate its aluminum base, and it will rotate 360 degrees for interacting with others. 
 If you are going to shop for the new MacBook, don't forget to bring a foldable laptop stand for your MacBook desk setup. Cut your wallet some dollars, but you will earn invaluable body health back.
Shopping for dad may be difficult, but fatherhood aside, any Big Boy is partial to tech gadgets. To help you find some top picks, we're rounding up a list of stand-out gifts for every type of dad o...
Read more