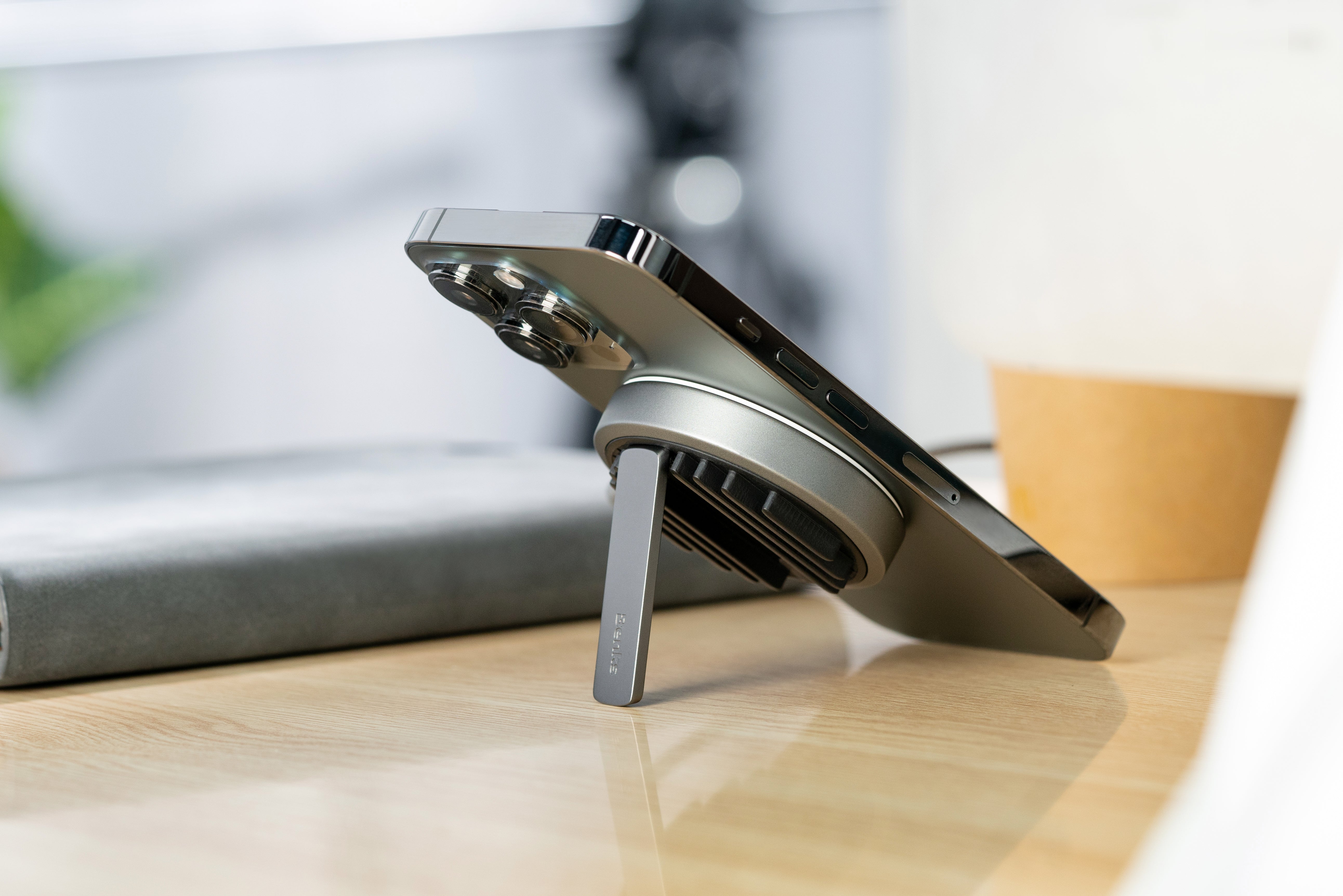 The Fastest MagSafe Wireless Charger for iPhone 14
Everything about Benks InvisiBoost Wireless Charger
Since Apple started enabling iPhones with MagSafe®, wireless charging has become popular. The way you charge your iPhone without using a cable is just too convenient.  You can just snap your iPhone on the MagSafe wireless charger and not worry about fiddling with cables. Once you get used to the versatility of wireless charging, it's hard to go back.
But people might also notice that when you charge wirelessly, iPhone heats up easily and gets slow to charge. That's because power loss is inevitable in wireless charging process. Electrical energy is converted into heat during charging and overall temperature rises, which not only reduces charging power output and prolongs charging time, but also causes greater harm to phone battery. Is transitioning to a wireless lifestyle a scam? Wait, what if we got a solution?
Introducing Invisiboost Wireless Charger, the Fastest Wireless MagSafe Charger with Self-cooling. It is certified by Made for MagSafe which delivers true 15W fast charging. Built-in with innovative material from Benks Lab, it can charge iPhone up to 40% faster in the first 30-60 minutes than all other wireless chargers in the current market. 
The trick lies in "Freezemat", a patented  cooling hydrogel from Benks. It mimics the cooling mechanism of human skin. Breathe in, breathe out, the water molecules evaporate and carry the heat away from the charger. A small amount of temperature drop can make a big difference in charging efficiency.
To achieve the maximum charging efficiency and the greatest product performance, Invisiboost wireless charger delivers true 15W fast charging with certified module from Apple Official. iPhone will instantly recognize the Made for MagSafe charger and crank up the rate to 15W. Non-MFM chargers claim they're MagSafe compatible but only support 7.5W or 5W charging, which prolongs charging time and leads to unsafe charging experience. 
When iPhone is charged in 15W, it begins to heat up and sustains a very short period of 15W charging and return to even 2-5W charging. However, by combing Freezemat with a MFM charger, Invisiboost stays cool anytime when it's charging and sustains longer period of 15W charging, leading to a highly efficient and faster charging experience. That's how InvisiBoost achieves up to 40% faster than all the wireless charger in the current market. It's time to pair your iPhone 14, iPhone 13 with the latest and the fastest MagSafe wireless charger.
As portable devices are getting smaller and smaller, top-notch performance demands greater energy consumption and generates more heat within a compact space, which really put the battery health on the test. We believe tech should be capable of enhancing people's everyday lifestyle without causing too much trouble. For the wireless charger, this is just a start of the application of Freezemat. Technically, this cooling hydrogel can be applied in any device that easily heats up, for example, handheld device, VR wearables, cellphone and computer. By marketing this cooling material and bringing a fundamental cooling solution in the industry, Benks is determined to build a whole new Freezemat cooling ecosystem and bring our innovative ethos to make a real difference in product performance. To all the tech enthusiasts, stay tuned for what comes next!