Introducing ArmorAir
See Greatness in Lightness
Dupont™
Kevlar® Fiber
ArmorAir case is made with aerospace-grade 600D Dupont™ Kevlar® fiber, with 5 times the strength of steel based on an equal weight basis.
Real Kevlar® Fiber with Authorization
ArmorAir case is made with aerospace-grade 600D Dupont™ Kevlar® fiber, nothing tops the grip of the 600D Kevlar®.
Light as Air, Strong as Steel
Made with 600D DuPont™ Kevlar® fiber, providing 360° protection for your devices, making every touch a delight.
Minimalist hits Different
Simple design meets extraordinary performance. Embrace minimalist elegance while enjoying uncompromising defense against drops and bumps.
Fully MagSafe® Compatible
Immerse yourself in a world of effortless connectivity, attach your iPhone to the MagSafe charger, quick, safe, reliable, and tailored just for you.
Scratches Retreat
You no longer need to place your phone away from everything, just witness the dance of keys, coins, pens, and chaos, futilely attempting to scratch the unscratchable.
Low Profile ≠ Low Protection
Unleash the power of stealth with its low-profile design, while safeguarding your precious device with unparalleled protection.
Technically Tee
Social Media Influencer
Benks ArmorAir is the perfect case when it comes to thin and minimalist protection. With Benks one, you have your top and bottom completely closed, unlike the other thin aramid cases in the market. Honestly I want to keep'em protected at all times all the sides and that's exactly what this air does.
ArmorAir or ArmorPro?
Choose ArmorPro for better shock resistance with TPU frame.
Or, take advantage of ultra-light hands-on experience from ArmorAir Kevlar case.
ArmorPro
Ultimate Protection
ArmorAir
Minimalist, Light Weight
Materials
TPU, 600D Kevlar Fiber, Metal Buttons
Materials
600D Kevlar Fiber, Metal Lens Bezel Ring
Protection Type
Full Protection
Protection Type
Partial Protection
Drop Resistance
6ft Drop Protection
Drop Resistance
4ft Drop Protection
Timeless Style
Behold the epic battle of time versus technology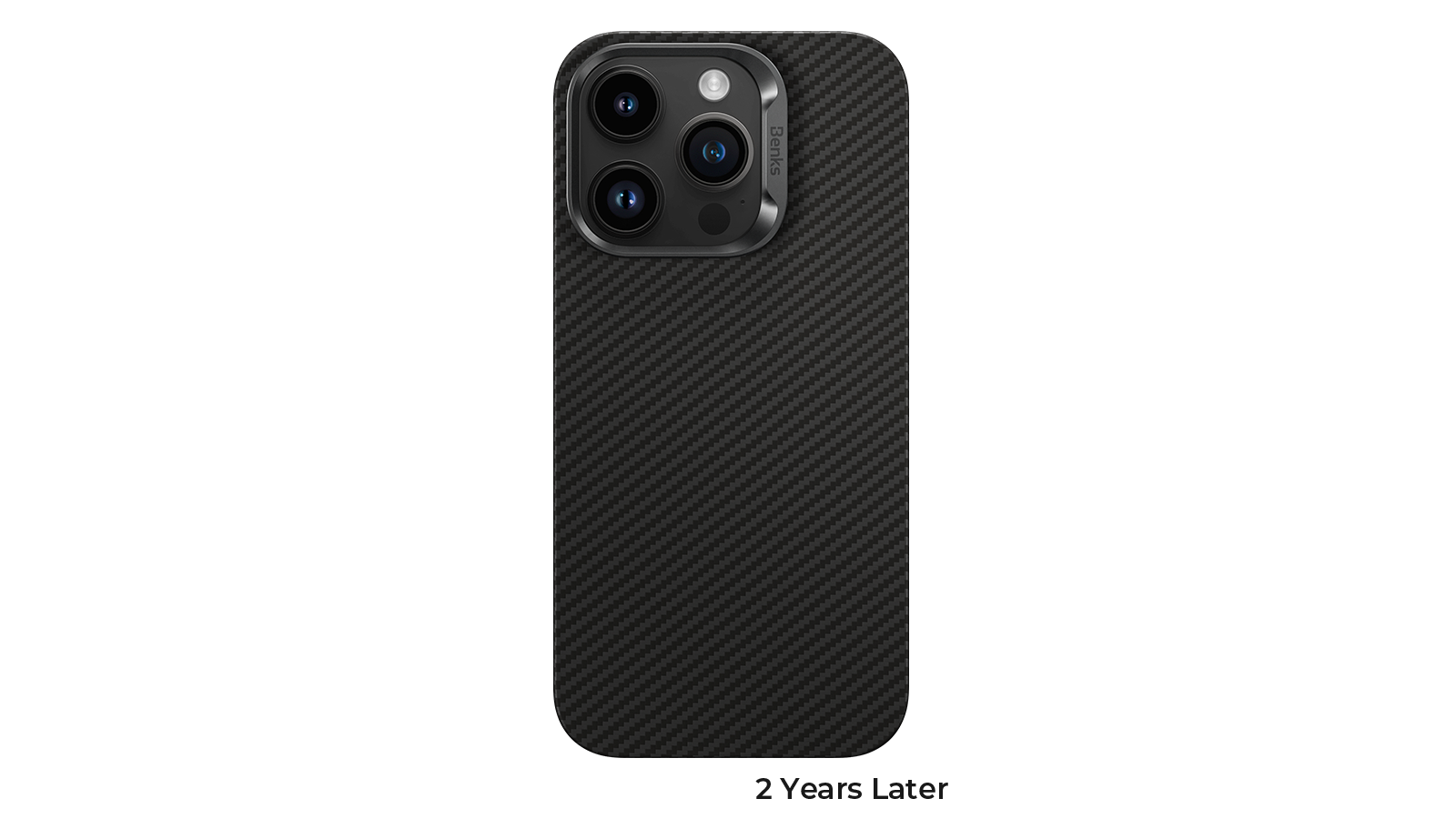 Great case and customer service
This is an amazing case. Light and protective. If u have any issues the customer service team goes above and beyond to find solutions. Will continue to buy from Benk cases
Surprisingly Good Case
Purchased this case with low expectations (price seemed too good to be true). I was greatly surprised at the quality of the fiber and the metal camera ring. MagSafe magnet is fantastic on this case; this case is much better than what other companies are producing and selling in the $50-$80 range
Money Well Spent!
I am a very picky person and ever since I got my iPhone 14 Pro, I have bought so many cases but never liked them. Benks case is all I ever wanted, minimalistic, not bulky, great feel!, not too colourful of design, sleek, no lip cover (I hate lip cases with lip covers), this case makes you feel like using your phone without a case but having everything else you need for good protection. I LOVE IT, highly recommend. I only wish I can get it in a navy, sea blue or any other cool colour. Thanks!
Nice case better than pitaka
Excellent support
Five star support. I had issue with case. The responded in a second. Offered multiple solution. Don't hesitate to offer case from Banks.