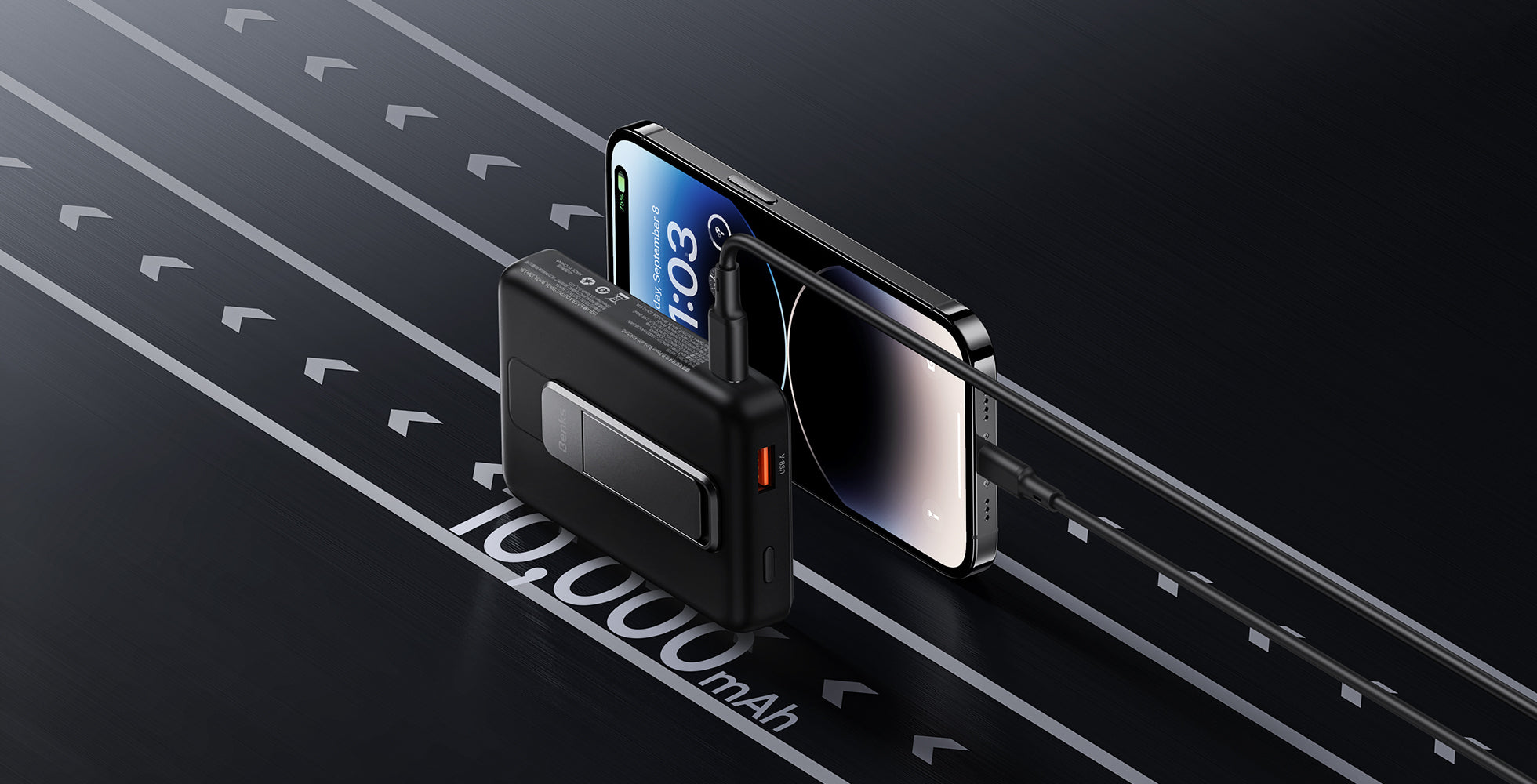 The Best Kickstand Power Bank 10000mAh: Empower Your Every Travel
Last month, we released the newest kickstand power bank on our online store, we got some good feedback about its great hand sensation, wireless charging function, and so on. It brought exclamation among our users: Benks surpasses itself again.
Yes, we did. Since the launch of our first power bank, we have doubled down our technology, aim to solve daily problems, and surpass the past.
Issue about Power Bank for Travel
It was 2019, Tony, a hiking mania, and the CEO of Benks, was seeking a simpler way to store his gadgets and organize his hiking backpack, and if possible, lost some weight from the bag. Tony is crazy about one-day hiking, in his everyday-carry backpack, there are always something on the list.
| | |
| --- | --- |
|   | Tony's Original Everyday Carry List |
| 1 | An iPhone |
| 2 | A 10000mAh power bank to charge the iPhone |
| 3 | A charging cable to connect the power bank and his iPhone |
| 4 | A small compact or a short cord to store the charging cable |
| 5 | A phone holder to hold the iPhone so he could take good care of his neck while entertaining during the travel |
| 6 | A small bag to store all of these gadgets above |
| ...... | Some other stuff...... |
Every item above is necessary for Tony. However, he often forgot to put the charging cable in his backpack and worry about the phone battery draining out during the long hours of hiking. He realized it was a pain point for many people and decided to produce a magnetic power bank.
The On-Go wireless charging power bank is just the right solution to Tony's problem. We don't want to boast about the produce tech process and how insightful and innovative Tony is. Just for anyone who has tried hiking, will understand a lightweight backpack means a lot.
A charging cable is small, but it also is a symbol of restriction. It tangles with other stuff in your backpack, limits your bag space, and restricts the convenience of using a Phone like shooting a Vlog during traveling.
The MagSafe power bank provides more possibilities. It is slim, lightweight, and has a powerful magnetic attraction. With the efficient wireless charging to iPhone, the hiking mania could discard the charging cable and sort of related stuff, then lighten the backpack, and get rid of the restriction for free phone-using experience.
MagClap StandGo Wireless Charging Power Bank: Hold the Phone Up
Benks endeavors the On-Go power bank, but it is not the end. Benks StandGo wireless charging power bank is a continuation of our innovative spirit. We released this new portable power bank to hit another serious issue——neck health.
Go to check how long have you used your phone screen a day, it may be shocking data: 6~8 hours a day. When you look down at the phone for a long time, it really hurts your neck. But with the StandGo power bank, you hold the phone up, it is much more comfortable for the neck.
Now, Tony has switched his power bank to this kickstand power bank. He saves much more space and lightens his bag, and empowers his every step for a longer journey when hiking.
| | |
| --- | --- |
|   | Tony's New Everyday Carry List |
| 1 | An iPhone |
| 2 | A 10000mAh wireless charging power bank with a built-in kickstand |
| ...... | Some other stuff...... |
If you have faced similar problems as Tony, you definitely need a StandGo kickstand power bank. It is not almighty, but the 10000mAh battery, stable kickstand, strong magnetic connection, and reasonable price of $42.99, those advantages make it stand out from most the power banks. You will not regret having it.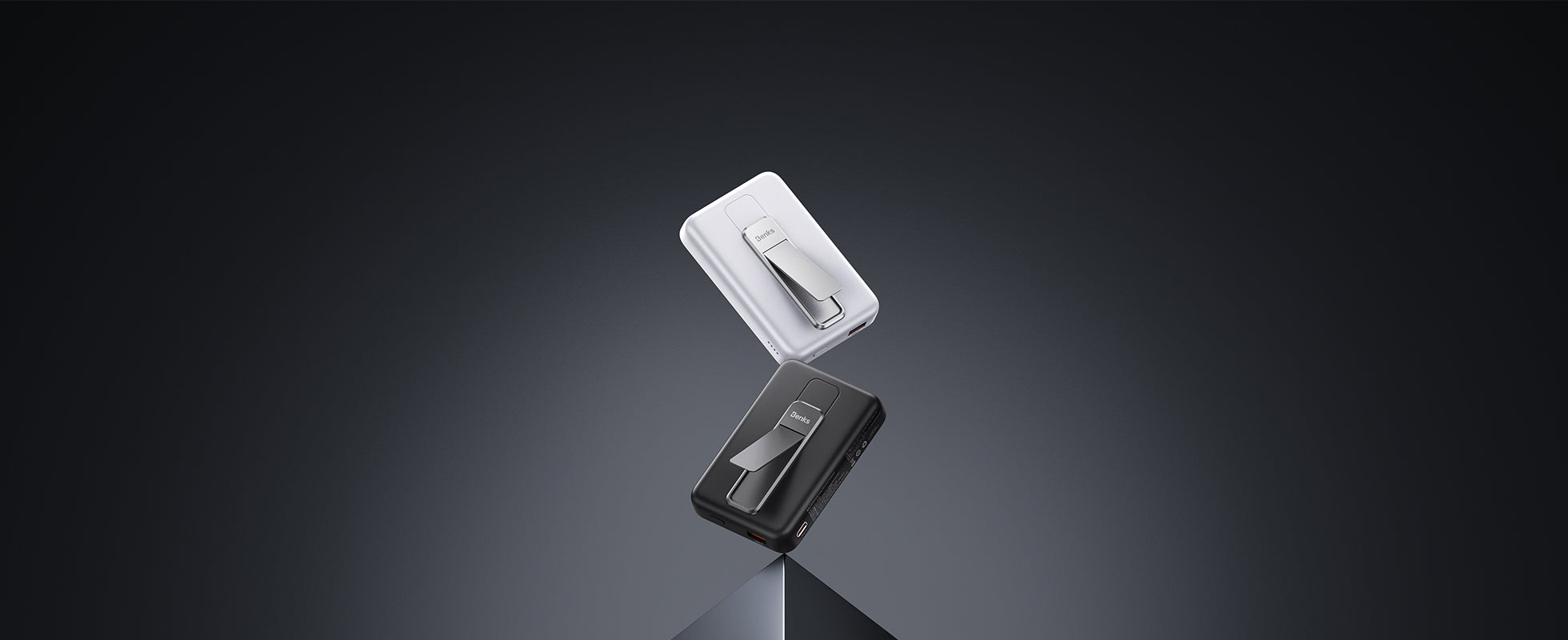 Shopping for dad may be difficult, but fatherhood aside, any Big Boy is partial to tech gadgets. To help you find some top picks, we're rounding up a list of stand-out gifts for every type of dad o...
Read more