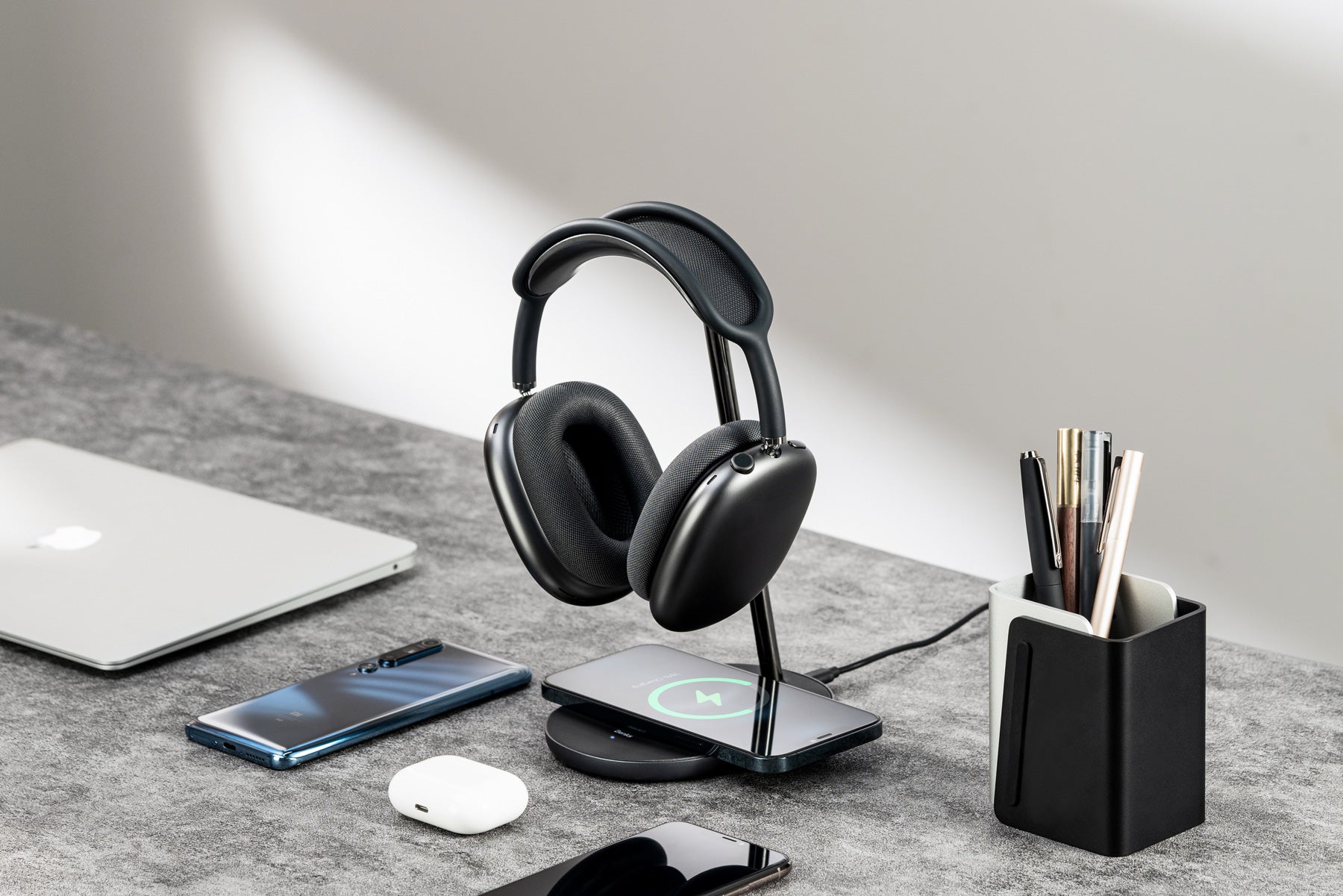 Unlocking the Power of USB-C: The Future of iPhone Charging
The iPhone 15 arrives with enhanced camera capabilities, increased use of recycled materials, and a sturdier back design, all while debuting a fresh USB-C charging port. Ensure you're fully prepared for your new gadget with our range of wall adapters and USB-C charging cables. Today, we're diving into the revolutionary USB-C and exploring why it's becoming the go-to choice for iPhone users. Plus, we'll touch on the convenience of wireless charging. At Benks, we're all about empowering your tech experience with top-notch accessories, so let's get started!
What is USB-C?
USB-C, commonly referred to as Type-C, is the latest innovation in the USB interface. It's a small, reversible connector that's reshaping how we charge and transfer data across devices. The beauty of USB-C lies in its versatility and user-friendly design. Gone are the days of fumbling to plug in your cable correctly – USB-C fits no matter how you insert it. 
Why You Need USB-C?
Speed and Efficiency
USB-C is not just about convenience; it's a powerhouse. With significantly faster charging capabilities and data transfer speeds, it's a game-changer for iPhone users. Imagine transferring files or charging your device in a fraction of the time you're used to – that's the efficiency of USB-C.
Universal Compatibility
One cable to rule them all – USB-C is becoming the universal standard. This means fewer cables and more simplicity. With Benks USB-C cables, you can charge a wide array of devices, making your tech life clutter-free and streamlined.
Durability and Price
At Benks, durability and affordability are at the forefront of our design philosophy. Our USB-C cables are built to endure, crafted to resist the daily wear and tear, ensuring a long-lasting and reliable performance. Plus, they're priced to offer you the best value for your investment.
Despite the growing popularity of USB-C, many users still rely on lightning cables for their devices. At Benks, we understand this need and continue to offer a wide range of high-quality lightning cables for your convenience.
Wireless Charger: A Convenient Alternative
While USB-C is transforming wired charging, let's not overlook the magic of wireless charging. It's the epitome of convenience – no cables, no hassle, just pure charging simplicity.
Effortless Charging
With Benks wireless chargers, just place your iPhone on the pad, and voila – it starts charging. It's perfect for a quick power boost at your desk, a nightstand companion, or a handy accessory in your living space.
Safety and Design
Safety is paramount in wireless charging, and Benks delivers on this front. Our chargers are engineered with advanced safety features to protect against overcharging and overheating. Plus, their sleek design seamlessly fits into any setting. Whether you're placing it on a nightstand, a work desk, or in a living room, its elegant and minimalistic design complements your space rather than clashing with it. 
A World of Choices with Benks
Whether you're a fan of the ultra-efficient USB-C or the simplicity of wireless charging, Benks has an array of options to suit your needs. Our collection of cables and chargers is designed with the modern iPhone user in mind, blending cutting-edge technology with reliability and style. 
The world of iPhone charging is evolving, and USB-C is at the forefront of this revolution. Coupled with the convenience of wireless charging, Benks offers a comprehensive range of solutions to keep your iPhone powered up and ready to go. Explore our collection and step into the future of charging with Benks – where innovation meets practicality.
You May Want to Learn
Story about Benks MagClap Series
The Best Kickstand Power Bank 10000mAh: Empower Your Every Travel
Apple Tech Talk: Benks Grand Pro Headphone Stand with Wireless Charging