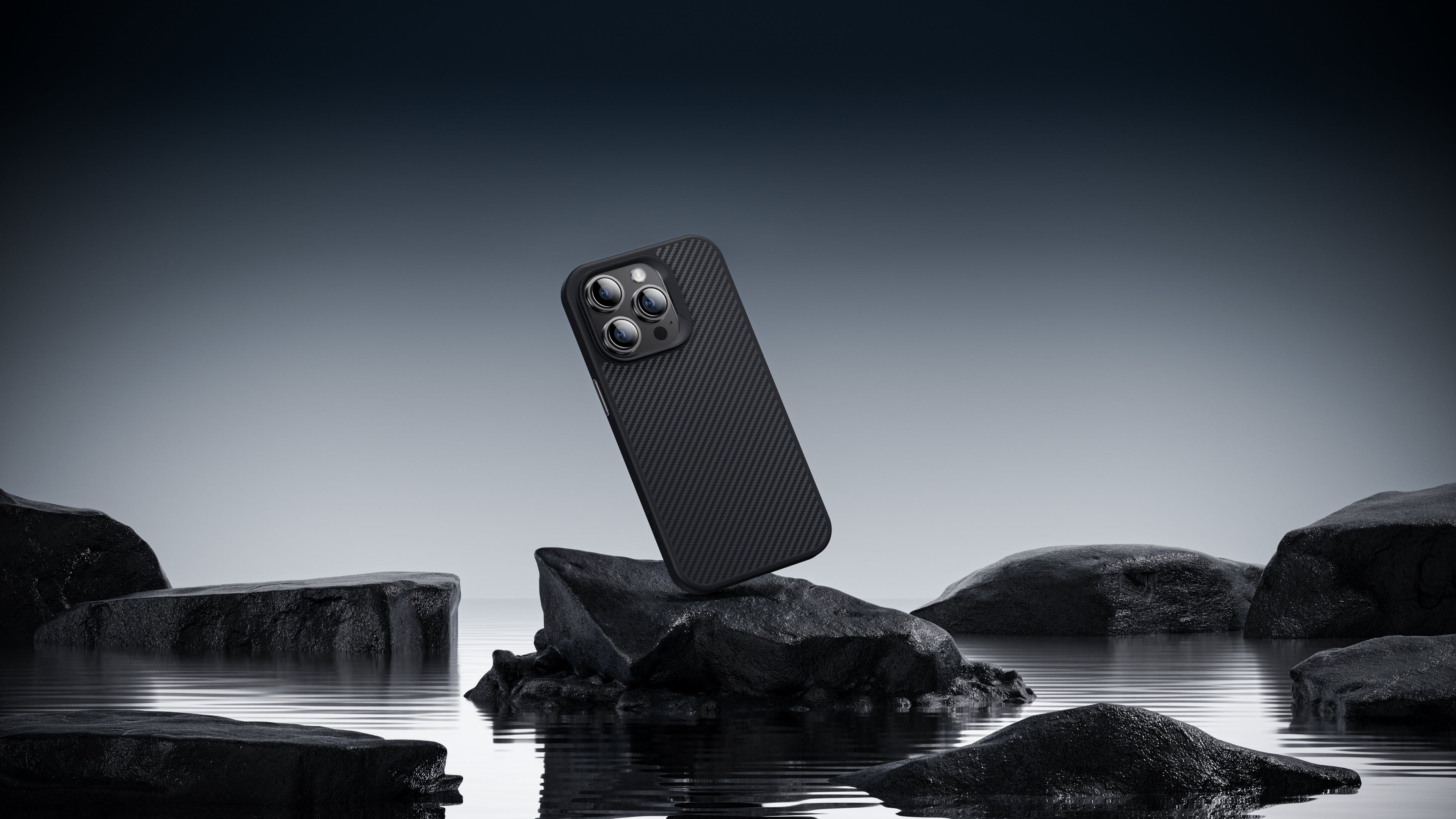 Ready for Purchasing your iPhone 15 Accessories?Look at This Guide for Help First
As we step into the exciting month of September, anticipation builds as the release date for the much-anticipated iPhone 15 series draws near. Social media platforms are abuzz with users sharing their speculative images of the upcoming iPhone 15. As the iPhone 15 closer to its debut, many devoted Apple enthusiasts are already considering ways to safeguard their valuable investments. Safeguarding your precious new device is a top priority, and that's where high-quality accessories come into play.
For those seeking the perfect accessories to complement their iPhone 15 experience, why not delve into our expert selection guide brought to you by Benks? Discover the ideal accessories to shield and enhance your iPhone 15 while enjoying peace of mind and a touch of style.
Elevate Your iPhone 15 Protection Accessories: Guide for  Screen Guard Selection
In the contemporary realm of iPhone guardianship, the screen protector reigns supreme as the premier choice among users aiming to prolong their device's longevity—whether they stand amongst the loyal Apple aficionados or tread diverse digital paths. With a plethora of offerings saturating the market, the question arises: which screen protector truly aligns with your aspirations for slightly screen changes in iPhone 15?
1. Seamless Daily Defense
Behold the GlassWarrior series, a pinnacle creation by Benks. At its core lies the Sapphire's screen protector, forged from the  glass just the same like your phone. The result is an impeccable restoration of the initial touch, responsiveness, and overall encounter your iPhone was intended to provide. Uncompromising high-definition transmittance ensures a staggering 99.9% revival of your screen's native vibrancy. Naturally, the revered Benks screen protector lineage boasts inherent traits like anti-scratch resilience, fingerprint resistance, and an impermeable shield against unwelcome oils.
Based on existence model of iPhone15, the curved screen may be the vital part of protection. According to this changes, our R&D dpt. is ready for the all-rounded backup plan to protect your iPhone 15 with the alteration of curved screen. The revolutionary MagicAlign™ of installation will never change for bubble-free and dust free, providing you the best process of using. Inscribe your iPhone experience with the flawless shield it deserves—discover the sublime GlassWarrior series by Benks.
2. Unveiling the Essential Screen Guardian Collection for Corporate Prowess
In the dynamic realm of corporate prowess and workplace excellence, safeguarding sensitive documents and confidential dialogues takes center stage. Amidst this stage, where inadvertent privacy breaches loom, arises a dire need to shield one's own or the company's confidentiality. For those distinguished individuals and industry stalwarts navigating the delicate balance of safeguarding privacy, look no further than the Ultra Shield Privacy Protector, an epitome of sophistication from the house of Benks.
Crafted meticulously to cater to the unique demands of discerning professionals, the Ultra Shield Privacy Protector emerges as your foremost sanctuary. Adorn your device with an impregnable barrier against prying eyes, ensuring that confidential conversations and delicate files remain secluded from wandering glances. As a testament to comprehensive design, this marvel envelops your phone's screen from every conceivable angle, transcending conventional protection paradigms.
Revel in a world devoid of unsightly fingerprints and vexing scratches, for the Ultra Shield Privacy Protector pioneers an era of immaculate clarity. Yet, its grandeur doesn't cease at defense; we bestow upon you a swift and seamless installation apparatus, ensuring flawless application with zero room for error. Elevate your protective experience and embrace unparalleled privacy with the epitome of professionalism—the Ultra Shield Privacy Protector by Benks.
3. For Watching and High Frequency of Staring at Screen
People with this need aim to pursue the experience of restoring HD picture quality and enjoying the original color of the phone.  For those who value the nuances of HD picture quality and seek to relish the authentic hues of their device, we present the extraordinary Ultra Shield HD Screen Protector is perfect for this. It is made of high-definition and high-transparency glass material that makes the presence of the phone film almost imperceptible. Say goodbye to eye soreness and fatigue, even after prolonged hours of screen time. Fear not, for our protector has been thoughtfully designed to safeguard not just your device, but your eyesight as well.
4. For Gaming
 In the realm of gaming, every touch counts. We recognize the frustrations that arise from high friction between your fingers and the screen, often tarnishing the gaming joy you seek. Benks specializes in creating Joy Touch for game enthusiasts, which can provide you with a extremely immersive game experience.Unveil a gaming experience like no other, where friction becomes a thing of the past. Our Joy Touch redefines how you interact with your device, ensuring a seamless and fluid touch response that transports you deeper into the virtual worlds you explore. Gone are the days of frustrating finger-screen resistance.
But we don't stop there. Gaming can be intense, causing sweat and fingerprints to mar your screen, but fret not. Joy Touch protector is not only your key to impeccable touch response, but it also boasts resilience against sweat and fingerprints, preserving both your gaming prowess and your screen's pristine clarity.
iPhone 15 Accessories Selection Guide: Phone Case
There are many various styles, qualities, and materials on the market when it comes to phone cases. However, the only material meet the requirement of lightweight and hardness on the market and is Kevlar®. Kevlar® is a thin, lightweight and hard material developed by DuPont™ for military and automotive use. It is also used in many areas of life. It is used in recreational boats, racing boats, to help reduce the weight of boats. It is also needed in industry and construction, such as in generators and as an architectural composite to strengthen concrete structures.
1. For Daily Use
For the choice of case, what we expect must be a lightweight case that can protect your phone in all aspects. Then the Kevlar® 600D series must be your first choice. It not only uses the most current front-end materials to ensure the lightweight of the case, but also can strongly protect your phone because of his firmness. The all-black striped design emphasizes the atmosphere and quality; the smooth touch not only brings a different experience, but also ensures that your phone case will not leave fingerprints and sweat stains. The sensitive touch of pressing the keys brings you pleasure and pleasure. The Armor Pro series is a full range of protection for your phone and also supports the powerful magnetic charging function, which can be instantly attached to the magnetic charger, so that your phone can give full play to the function of fast charging.
2. For Pursuit of Nudity and Transparent
Many accessory enthusiasts like to nude their phones so that they can not only show off their personalized phone colors, but also DIY their own favorite pictures. Benks' Lucid Armor Magnetic series is definitely the way to go. If you want to change to a different color, you can choose between the Lucid Armor and Mist series. The extremely thin design is able to support embroidery charging while restoring the original bare feel of your phone. The common problem with many transparent cases is that they are prone to yellowing, which is solved by the Benks Crystal Series. Crystal series uses the best anti-yellowing material to restore the original color of your phone and show your personality.
3. For Game Players
Many gaming players will always encounter the problem of their phone getting hot during long gaming sessions, which affects the frame rate and smoothness of the game.If it goes on for a long period of time, there is also the risk of harming the phone's battery. Benks has developed the perfect case for gaming enthusiasts to dissipate the heat from their phone through the use of advanced materials. The Biliz Cooling with staggered structure and hollowed out metal design greatly improves its heat dissipation ability. Not only can it perfectly support magnetic charging but also help you reduce the temperature of the back panel of the phone in a short time. What is more, it also achieves the function of anti-drop protection. Let you have an unprecedented touch and experience during the game.
As the iPhone 15 takes center stage, we invite you to explore the exciting world of digital accessories that we've curated to enhance your experience. From screen protector to protective phone cases and other smart accessories, our offerings are designed to seamlessly integrate with the iPhone 15's capabilities, ensuring you stay connected, creative, and stylish. Join us in embracing the future of digital living with accessories that redefine what's possible.
If you are still feel confused about the accessories, chat with us! Let our professional colleagues to help you with your new iPhone 15.